Dear Parents and Carers,

I hope you are all okay and managing to get outside more for fresh air and exercise now the restrictions have been lifted slightly.

We have put together a new set of home learning for your child.

There are activities linked to Lights, Camera, Action which is the whole school theme for Home-Learning for the next two weeks.

We have attached a Talk for Writing unit called Mouse which develops English skills through a range of fun and engaging activities with links to Art, DT and Science.
We have also attached a reading spinner which supports comprehension. ​
Please continue to log in to Active Learn to access Reading and Phonics activities for your child. If you need additional books or resources please email your class teacher.

​We have also provided some Maths Mats for your child to complete. Please continue to login to https://whiterosemaths.com/homelearning/. ​to access online maths activities. Class teachers are also updating allocations on Mathletics which we would ask you to login to frequently.
Myself, Mrs Parreu and Ms Christof would love to see some examples of your child's learning and you are very welcome to email us pictures etc.. on;

eparreu@stonebridge.brent.sch.uk

achristoff@stonebridge.brent.sch.uk

dmunro@stonebridge.brent.sch.uk

In addition to this home learning you may want to access the school website to complete the daily PE challenges set by our PE coach Mr Machuca. You may also wish to complete a book review with your child which can be sent to dmunro@stonebridge.brent.sch.uk all reviews are entered into a weekly prize draw. We have had 5 pupils claim £10 Amazon vouchers since we launched the summer reading challenge.

Take care and stay safe,

Mr Munro

RECEPTION HOME LEARNING - 1/5/2020
NURSERY HOME LEARNING - 1/5/2020
RECEPTION HOME LEARNING - 15/5/2020
NURSERY HOME LEARNING - 15/5/2020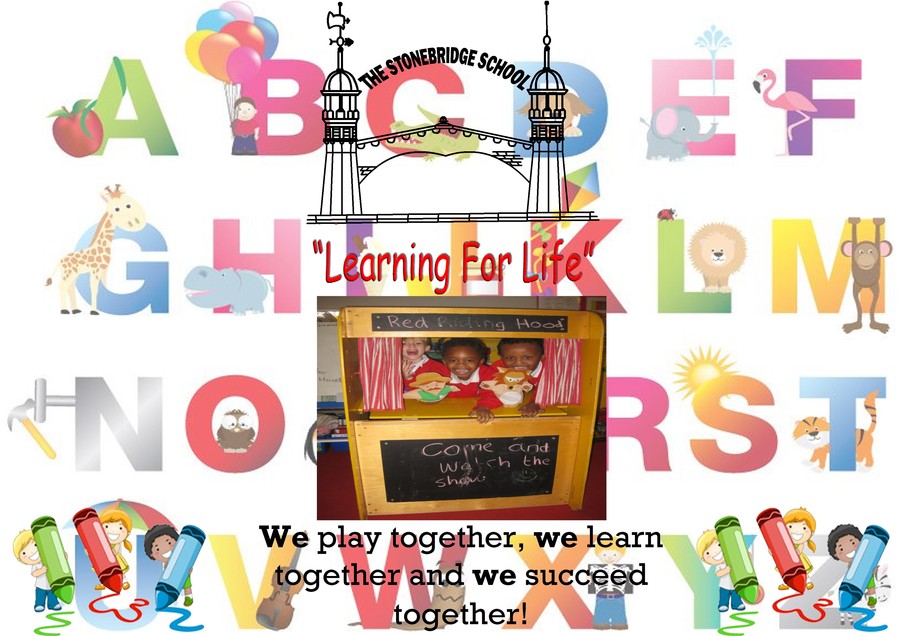 Have a look at some of the work produced by the Foundation Stage
If you wish to know more about your child's progress or the curriculum, please speak to
their class teacher or one of the deputy heads (Ms Anderson or Mr Munro)